MenusGuide
Directory of Menus & Restaurants
MenusGuide is an online directory of restaurants and menus - our menu guides are in over 100 towns and cities across the United States and growing. Our simple, easy-to-use, one-page sites are used and loved by local diners, tourists and college students.
Diners use our sites to figure out where to eat in town and check out what's on the menu - it's that simple - and as a result we make restaurants busier. We are a diner-driven site and with help from community diners like you, we try to stay on top of restaurant changes.
Every Restaurant in Town
And every Menu is our Goal
Our goal is to have every restaurant & menu in town on our local MenusGuide sites.
Restaurant and menu listings are free - the way the web should be.
We believe every restaurant should have a menu online for diners to explore; we offer a Free Online Menu to every restaurant in the towns where we have a MenusGuide.
Featured Restaurants, supporters of MenusGuide, have additional features which highlight the restaurant causing it to stand out to diners and "pop-out" on the site.
For Diners. By Diners.
We Are Food Lovers - Just Like You
We started IthacaMenus.com because we could not find a site that had a menu for every restaurant in our town. We quickly expanded throughout New York, New England and Michigan and now have over 100 cities on MenusGuide.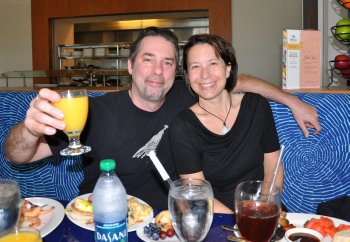 Jonathan
Has over 10 years of restaurant experience working both the front and back of the house. He was Director of Biz D at Colonize and head of M&A at CheapBooks
Molly
Is a user experience & reference librarian, she runs MenusGuide social media and manages the menu archive.
Special thanks to our long time IT pals: Matt Clark, Phil Fibiger and Tom Hallisey.